Skip to content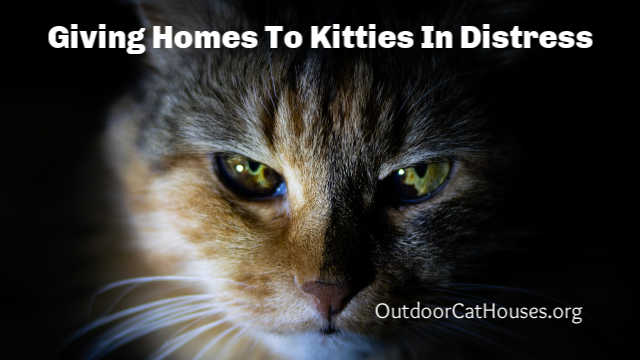 What We All Can Do To Help These Kitties In Need
Whether by birth or abandonment, too many cats find themselves head on with circumstances & living conditions that they're not equipped to handle. This is a worldwide crisis. Here's some things you can do right now to help these kitties in distress!
Put Out Food & Water
Most cats are not good hunters. This means that many go starving. Putting out a bowl of food and water will make a HUGE difference in their quality of life.
Provide Shelter
Cats are exposed to many threats like predators & weather conditions that can cause them harm. Giving them a safe place to take refuge keeps them safely out of harms way.
Educate Cat Owners
Many of these cats got outside from people abandoning them. If they are having trouble let them know about options like shelters who will happily take them.
Donate To Charities
Even if you don't have the means to help these cats there are a number of organizations that can. Making donations to them help in so many ways. You will feel great about it too!
About Us
We're just a family trying to make a small difference in a big problem.
It all started with a feisty cat that chose me.
You never know what you're missing out on until you have it. Then you wonder how you ever lived without it in the first place!
Growing up, I never liked cats. I had a terrible experience with one when I was 5 years old which left me with bad feelings towards them. Things started to change a couple decades (and then some) later that completely caught me off guard. It all started one day when we were switching matresses. Our yard is pretty big so we just tossed it out there for the time being, no big deal. Just as I finished making the bed my hubby comes running through the door like saitan is trying to catch him and drag him to hell. He called me, claiming this cat was waiting for me. After some testing we found that sure enough, he was literally waiting for me. Oh but he was a mean, angry boy. He hissed and swatted at everyone, even me at first. Just one swat, a hiss, and we stared at each other, his claws planted in my jacked. I guess it was a test and I passed it. For the longest while I was the only one who he would let feed or even touch him. I never fed this boy before, don't know where he came from or how he saw me. Never seen him before but he chose me. He opened my eyes to this dreadful situation. Thousands of cats, and probably millions worldwide, are left outside, starving, sick and freezing with no one to care for them. Kittens are dying because their mothers can't provide milk for them. I HAD TO do SOMETHING but what? Thus Outdoor Cat Houses was born. We are working to educate and provide the best information about caring for outside cats. If we all did a little bit to help these poor animals, it will add up to a lot. See our About Page for more information about what you can do to help the cat population in your area!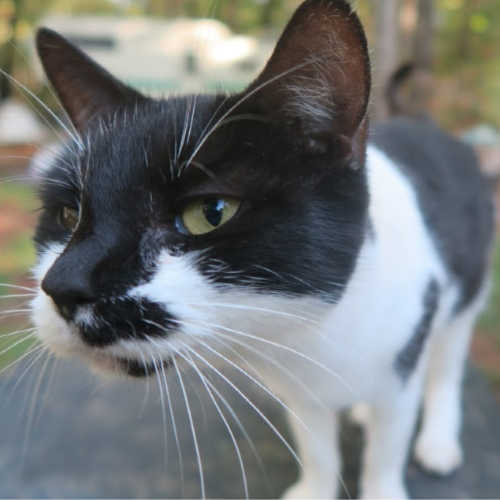 Brands You Can Trust
These are some of our favorite brands to buy outdoor cat houses from.